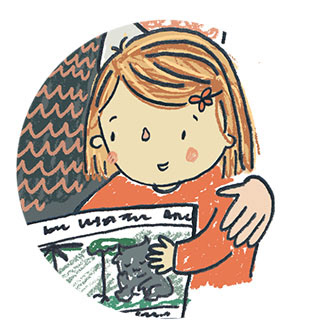 Hello! I'm Verity - an illustrator based in Bristol, UK.
My current practice is focused on narrative and story-telling within the children's markets. I surround myself in books and art and can often be found reading wrapped up in my starry blanket.
Please feel free to contact me for any information, commissions or a chat!